Seoul, South Korea
CNN
 — 

North Korea is a "clear and present danger," the foreign minister of South Korea has told CNN in an exclusive interview.
Kim Jong Un's frequent missile tests and repeated warnings that he would consider using tactical nuclear weapons were a display of aggression and the only way to counter this was through extended US deterrence, Foreign Minister Park Jin said on Wednesday.
"What North Korea is doing is completely wrong," Park said. "They have been escalating nuclear and missile threats, and threatening the peace and stability on the Korean Peninsula and Northeast Asia."
In just the past week, North Korea has tested an intercontinental ballistic missile, which in theory could be used to strike almost anywhere in the world, and nuclear-capable long-range multiple rocket launchers – the equivalent of short-range ballistic missiles – which could hit anywhere in South Korea. Those followed a record year of missile testing in 2022, when Pyongyang tested missiles on 37 days, according to CNN's count, all in violation of United Nations Security Council resolutions.
After the rocket launches on Monday, Kim Yo Jong, Kim Jong Un's sister, warned of more missile tests to come unless the United States halts military drills with South Korea, threatening to make the Pacific Ocean "our shooting range."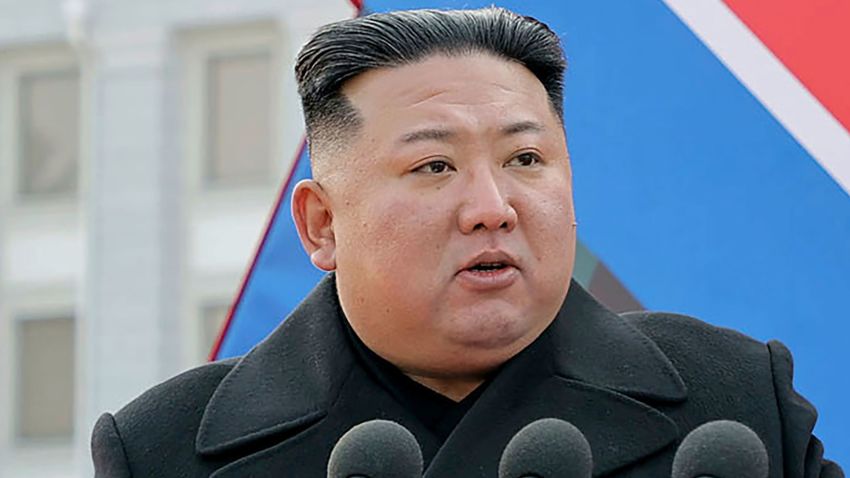 Hear why expert believes something is going on behind the scenes with Kim Jong Un
But Park suggested such belligerence would only strengthen South Korea's alliance with the US.
"US extended deterrence" is "the only way that we can effectively protect our country from the North Korean aggression," Park said, adding that enhancing that deterrence would involve "effective deployment of US strategic assets" as well as exercises and training.
On the same day as Park was speaking, guided-missile destroyers from both countries were joined by another from Japan in a ballistic missile defense exercise in the waters between Japan and the Korean Peninsula.
Park offered little hope for any early easing of tensions with North Korea, saying there are no active negotiations and that Kim would not give up his nuclear weapons voluntarily.
The North Korean leader must be made to see that talks are his only option, Park said.
"We have to create an environment where North Korea has no choice but to come back to the negotiation table," he said.
Experience had shown that Kim would not negotiate when he sensed weakness in his opponents, Park said, citing failed negotiations that occurred during the administration of former US President Donald Trump.
"The lesson we learned is that when we are strong … North Korea comes to the dialogue table. When we are weak, they try to take advantage of that vulnerability. So we have to prepare ourselves through our defense and also through deterrence to talk with the North," he said.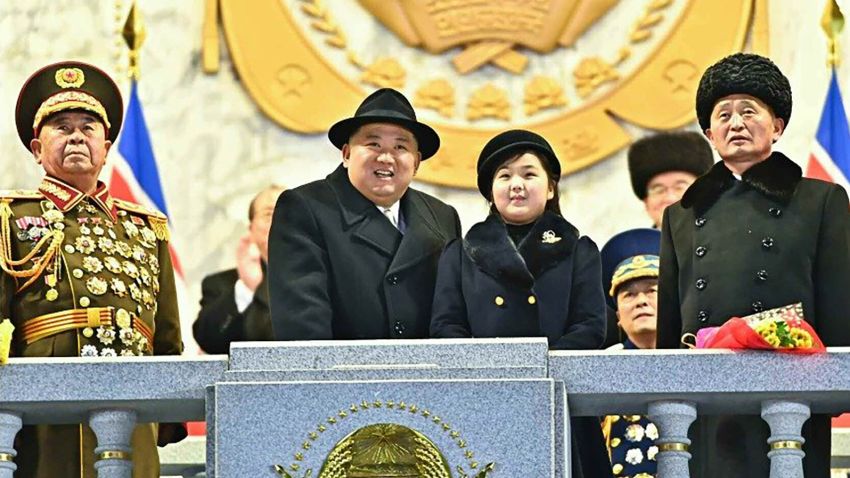 North Korea's parade shows off missiles and Kim Jong Un's potential successor. See what it looked like
Park also said South Korea's security challenges extend beyond the Korean Peninsula, including a thousand miles to the south across the Taiwan Strait.
"Peace and stability in the Taiwan Strait is essential for peace and stability on the Korean Peninsula, and it's indispensable for security and prosperity of the region as a whole," Park said.
China's ruling Communist Party has for months been pressuring the self-ruled island of Taiwan. It sees the island as part of its territory, despite never having controlled it, and Chinese leader Xi Jinping has repeatedly refused to rule out the use of force in "reunifying" it with the Chinese mainland.
Park said that could have a "direct impact" on South Korea.
"We are opposed to unilateral change of (the) status quo by force. So in that sense, we will make sure that if something happens in the Taiwan Strait, we have to maintain peace and stability on the Korean Peninsula." he said.