CNN
 — 

China's navy has significant advantages over its US rival, including a bigger fleet and greater shipbuilding capacity, as Beijing seeks to project its power across the oceans, the head of the United States Navy said Tuesday.
Speaking at the National Press Club in Washington, DC, US Navy Secretary Carlos Del Toro said China "consistently attempts to violate the maritime sovereignty and economic well-being of other nations including our allies in the South China Sea and elsewhere."
"They got a larger fleet now so they're deploying that fleet globally," he said, adding that Washington must upgrade the US fleet in response.
"We do need a larger Navy, we do need more ships in the future, more modern ships in the future, in particular that can meet that threat," he said.
Satellite images of mockup US Navy ships in China spark concern (November 2021)
China's People's Liberation Army Navy could be fielding up to 400 ships in the coming years, the Navy secretary said – up from about 340 now.
Meanwhile, the US fleet sits at under 300 ships.
According to the US Navy's Navigation Plan 2022 released last summer, the Pentagon's goal is to have 350 manned ships by 2045 – still well short of the projection for China's fleet.
Before that target is met, however, the US fleet is expected to shrink as older vessels are retired, according to a November report from the US Congressional Budget Office.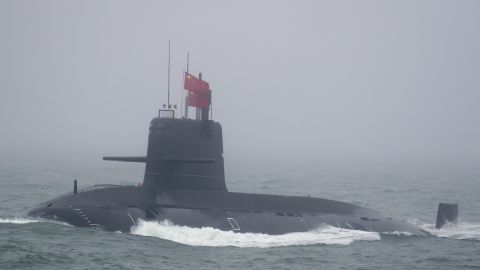 Del Toro said Tuesday that US naval shipyards can't match the output of Chinese ones. As with fleet size, it's about numbers.
"They have 13 shipyards, in some cases their shipyard has more capacity – one shipyard has more capacity than all of our shipyards combined. That presents a real threat," he claimed.
Del Toro did not give a breakdown of those shipyards, but Chinese and Western reports say China has six major and two smaller shipyards building naval vessels.
In the US, seven shipyards produce large and deep draft ships for the US Navy and Coast Guard, according to an October report from Brent Sadler at the Center for National Defense.
But no matter the number of shipyards, they need workers, and Del Toro says China has a numerical advantage there, largely because it is free of the restrictions, regulations and economic pressures that affect labor in the US.
Analysts warn of intensifying arms race across Asia (November, 2021)
One big US problem is finding skilled labor, he said.
"[W]hen you have unemployment at less than 4%, it makes it a real challenge whether you're trying to find workers for a restaurant or you're trying to find workers for a shipyard," the Navy leader said.
He also said China can do things the US can't.
"They're a communist country, they don't have rules by which they abide by," he said.
"They use slave labor in building their ships, right – that's not the way we should do business ever, but that's what we're up against so it does present a significant advantage," he claimed.
CNN has reached out to China's Foreign Ministry for reaction to Del Toro's allegations.
Del Toro did not supply specifics to support the slave labor allegation, and analysts expressed doubt that Beijing would resort to such a tactic.
"China has a very large pool of available manpower and it wouldn't really make sense to use slave labor in a high-tech sector vital to their national security," said Blake Herzinger, a nonresident fellow and Indo-Pacific defense policy expert at the American Enterprise Institute.
Herzinger said comments like that from the Navy chief are indicative of a pattern where US attention is put in the wrong place – to the detriment of US abilities.
"This seems unfortunately common, that Navy leadership throws stones at real or imagined faults in Chinese shipbuilding rather than reckoning with US failures over two decades to conceptualize, design and build ships for its own navy," Herzinger said.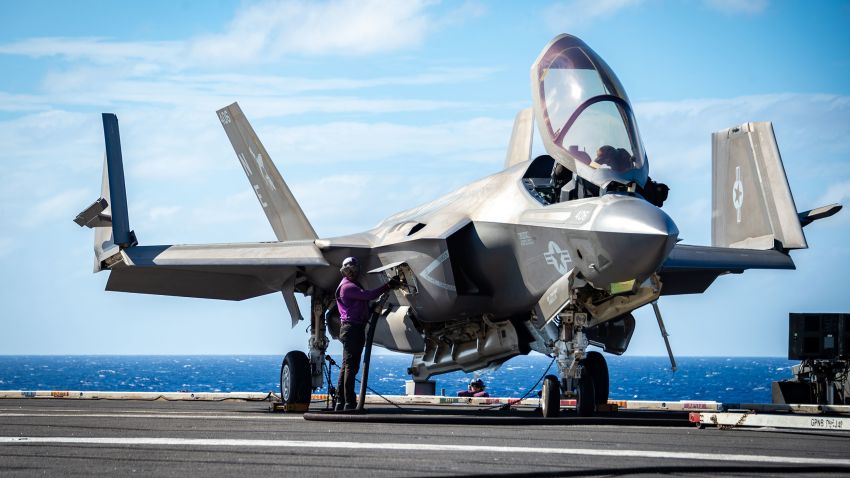 Here's why the US doesn't want its F-35 wreckage to fall into China's hands
According to a US Congressional Research Service report from November, the US Navy has taken steps to address the gap with China, including assigning more of its fleet to the Pacific and using newer and more capable ships in Pacific roles.
And Del Toro said Tuesday that the US retains one big advantage over China – "our people."
"In many ways our shipbuilders are better shipbuilders, that's why we have a more modern, more capable, more lethal Navy than they do," he said.
US military personnel are better on their feet, too, Del Toro contended.
"They script their people to fight, we actually train our people to think," he said.
"There's a fundamental difference in how we train our Marines and our sailors and our soldiers and our airmen and our Space Force in this country that gives us an inherent advantage over anything the Chinese can put up."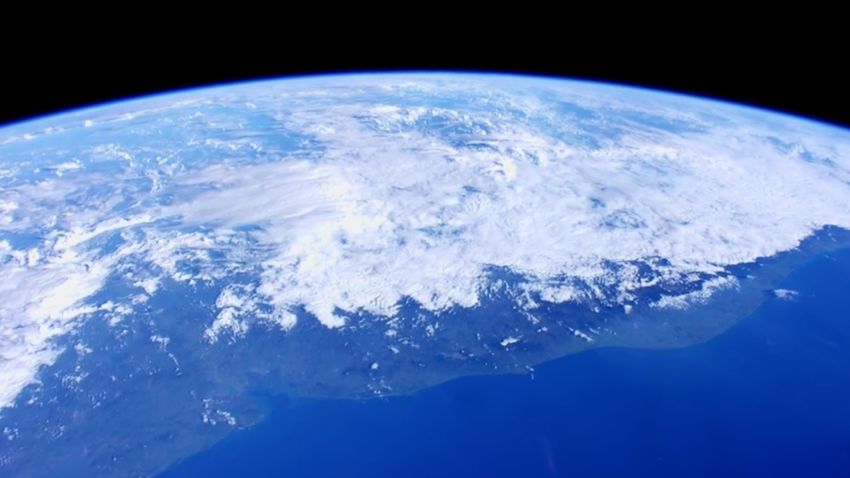 This could be the next battlefield in modern warfare