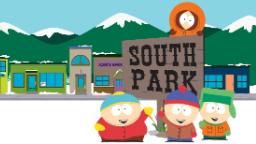 New York
CNN
 — 

Warner Bros. Discovery filed a lawsuit against Paramount Friday, claiming the rival media company breached its half-billion-dollar exclusivity contract with HBO Max by airing "South Park" on its own streaming platform, Paramount+.
HBO Max is a unit of Warner Bros. Discovery, which also owns CNN.
Nearly all "South Park" episodes air first on Paramount-owned Comedy Central. In 2019, Paramount and "South Park's" creators together auctioned off streaming rights to the show's first 23 seasons plus three new 10-episode seasons to HBO Max.
Prior to Discovery's 2022 merger with Warner Bros., WarnerMedia, then owned by AT&T, agreed to pay nearly $1.7 million for exclusive streaming rights for each "South Park" episode, the suit alleges. The first episodes of "South Park" season 24 were to be delivered in March 2020. Then came the pandemic, and WarnerMedia was told that the new production of "South Park" would be halted, according to the complaint.
In March 2021, Paramount launched Paramount+, and Warner Bros. Discovery claims Paramount, MTV and South Park Digital Studios together "planned to divert as much of the new "South Park" content as possible to Paramount+ in order to boost that nascent streaming platform."
The company also said it was promised 30 new episodes over three seasons, but has only received 14 episodes to date.
"We believe that Paramount and South Park Digital Studios embarked on a multi-year scheme of unfair trade practices and deception, flagrantly and repeatedly breaching our contract, which clearly gave HBO Max exclusive streaming rights to the existing library and new content from the popular animated comedy South Park," HBO Max said in a statement.
Paramount says these claims are "without merit."
Paramount "continues to adhere to the parties' contract by delivering new South Park episodes to HBO Max, despite the fact that Warner Bros. Discovery has failed and refused to pay license fees that it owes to Paramount for episodes that have already been delivered, and which HBO Max continues to stream," a Paramount Global spokesperson said.
The lawsuit, filed in the New York State Supreme Court, also claims a separate $900 million deal between MTV, a subsidiary of Paramount, and South Park creators Trey Parker and Matt Stone, broke the terms of the contract in August 2021. This deal included 14 "made-for-streaming" "South Park" movies that would premiere on Paramount+.
Warner Bros. Discovery claims the defendants used language like "movies," "films," and "events" to sidestep their contractual obligations.
"As Stone publicly described it, "we have f—k you money now," the suit claims he said, regarding the deal with MTV.