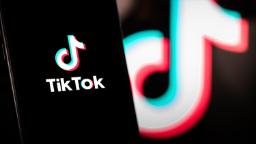 Paris/London
CNN
 — 

The European Parliament on Tuesday banned TikTok from staff devices over cybersecurity concerns, meaning the Chinese video-sharing app is now barred in all three of the EU's main institutions.
"In view of cybersecurity concerns, in particular regarding data protection and collection of data by third parties, the European Parliament has decided, in alignment with other institutions, to suspend as from 20 March 2023, the use of the TikTok mobile application on corporate devices," it said in a statement.
The parliament also "strongly recommended" that its members and staff remove TikTok from their personal devices.
TikTok, which is owned by Beijing-based ByteDance, told CNN "it's disappointing to see that other government bodies and institutions are banning TikTok on employee devices with no deliberation or evidence."
"These bans are based on basic misinformation about our company, and we are readily available to meet with officials to set the record straight about our ownership structure and our commitment to privacy and data security. We share a common goal with governments that are concerned about user privacy, but these bans are misguided and do nothing to further privacy or security," a spokesperson said in a statement.
"We appreciate that some governments have wisely chosen not to implement such bans due to a lack of evidence that there is any such need."
Last week, the European Commission announced it was banning TikTok from official devices, citing cybersecurity concerns.
A senior EU official in the European Council told CNN that the General Secretariat of the Council, the body that assists the permanent representatives of the EU's 27 countries based in Brussels, "is in the process of implementing measures similar to those taken by the Commission."
"It will be uninstalling the application on corporate devices and requesting staff to uninstall it from personal mobile devices that have access to corporate services," the official added. "The Secretariat continuously keeps its cybersecurity measures under review in close cooperation with the other EU institutions."
The European Commission said last week their decision to ban TikTok applies only to devices overseen by the EU's executive branch.
"This measure aims to protect the Commission against cybersecurity threats and actions which may be exploited for cyber-attacks against the corporate environment of the Commission," it said in a statement.
A TikTok spokesperson told CNN in a statement at the time that it had contacted the commission to "set the record straight and explain how we protect the data of the 125 million people across the EU who come to TikTok every month."
Previously, TikTok had disclosed to European users that China-based employees may access EU user data. The company also recently announced plans to open two new data centers in Europe.
TikTok is facing similar scrutiny across the Atlantic.
On Monday, the White House directed federal agencies to remove TikTok from all government-issued devices within 30 days, with few exceptions.
The move added to growing efforts by the United States to clampdown on the app amid renewed security concerns.
US officials have raised concerns that the Chinese government could pressure ByteDance to hand over information collected from users that could be used for intelligence or disinformation purposes. As CNN has previously reported, independent security experts have said that type of access is a possibility, though there has been no reported incident of such access to date.
Brooke Oberwetter, a TikTok spokesperson, called the ban "little more than political theater."
"The ban of TikTok on federal devices passed in December without any deliberation, and unfortunately that approach has served as a blueprint for other world governments," Oberwetter said in a statement.
"We hope that when it comes to addressing national security concerns about TikTok beyond government devices, Congress will explore solutions that won't have the effect of censoring the voices of millions of Americans."
China also hit back at the decision Tuesday, with a Foreign Ministry spokesperson accusing Washington of "generalizing the concept of national security" and "unreasonably suppressing enterprises of other countries."
The Canadian government announced a similar ban on TikTok from official electronic devices on Monday.
Other nations may soon have to grapple with the same issue.
Asked whether Australia would soon follow the United States, European Union and Canada, Australian Treasurer Jim Chalmers said the country hadn't yet been advised to restrict use of the app by government workers.
"We'll take the advice of our national security agencies. That hasn't been the advice to date," Chalmers told Australia's ABC broadcaster in an interview on Wednesday.