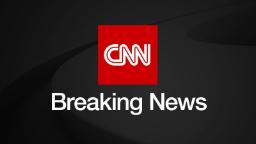 Quetta, Pakistan
CNN
 — 

At least nine police officers were killed and 11 others injured in a suspected suicide blast in Pakistan's restive Balochistan province on Monday, authorities said, the latest in a string of recent attacks against security personnel in the South Asian nation.
Kachhi Police senior superintendent Mehmood Notezai said a vehicle carrying policemen was targeted in the province's Sibi district. "Preliminary evidence suggests it was a suicide attack," he said, adding an investigation was underway. There has been no claim of responsibility for the attack so far.
Among the injured officers, three remain in critical condition and are receiving hospital treatment, Sibi's Combined Military Hospital administration said.
Balochistan, Pakistan's largest province by area, has seen a decades-long insurgency by separatists who demand independence from the country, citing what they say is the state's monopoly and exploitation of the region's mineral resources.
The blast Monday was the third major attack against Pakistani security personnel in as many months, highlighting the rapidly deteriorating security situation in the country.
At least four people were killed and 14 others injured in February after militants stormed the police headquarters in the southern city of Karachi. Pakistan's Taliban, known as Tehreek e Taliban Pakistan (TTP), claimed responsibility for the attack, according to spokesman Mohammad Khorasani.
And in January, at least 100 people – mostly police officials – died after a suicide bomb ripped through a mosque in the northwestern city of Peshawar, marking one of the deadliest attacks in the country in years.
TTP officials initially claimed the blast was "revenge" for the death of a TTP militant last year before the militant group's main spokesperson later denied the group was involved in the attack.