London
CNN
 — 

A committee of US senators has called on the United Nations to investigate a network of secret torture centers in Iran exposed by a CNN investigation last month.
The US Senate Foreign Relations Committee said the CNN report – which revealed a swathe of clandestine detention centers used by the Iranian regime to brutalize protesters into submission – demonstrated that Iran was prepared to torture its own people in order to quell unrest.
"The discovery of these secret jails is the latest example of the cruelty of the Iranian regime. The international community needs to hold Tehran accountable for torturing its own citizens," read a tweet posted by the official account of the Senate Foreign Relations Committee, linking to the CNN report. It said the revelations should be investigated by the United Nations Human Rights Council's fact-finding mission on Iran.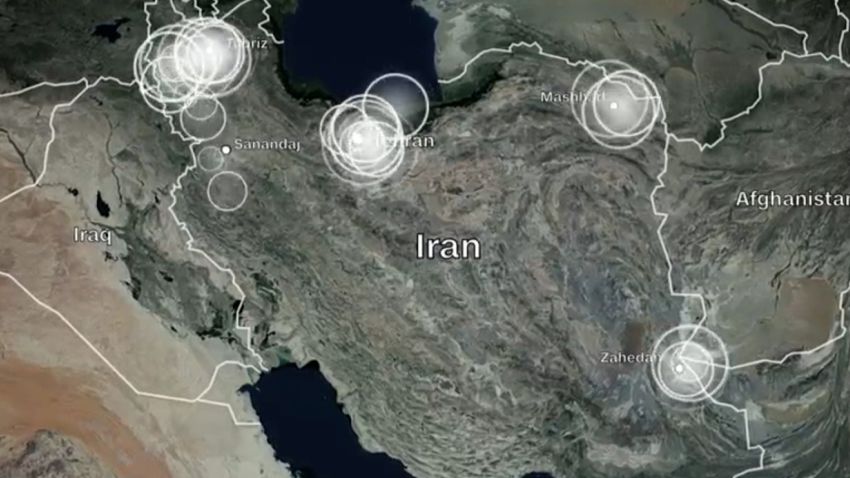 CNN special report uncovers dozens of 'black sites' used for torturing protesters
In November, the UN Human Rights Council (UNHRC) launched an independent investigation into Iran's crackdown on a nationwide uprising that erupted in September over the death in detention of 22-year-old Kurdish-Iranian woman Mahsa Amini. The mission will collect evidence of abuse in the repression of the protests.
The findings of a probe by a UNHRC-established commission of inquiry on Syria were used last year in the prosecution of a Syrian ex-colonel in Germany for crimes against humanity.
In late February, CNN's international investigative unit published an investigation into secret detention centers used by the Iranian regime, pinpointing more than three dozen clandestine jails, or black sites, many of which were undeclared and operated inside of government or Iranian Revolutionary Guard Corps (IRGC) facilities.
Drawing on about two dozen testimonies from Iranian lawyers and survivors of the black sites, CNN found that the use of the black sites – which exist outside of Iranian due process – was unprecedented in scale.
Among the most severe forms of torture detailed in those testimonies were electrocutions, removal of nails, lashings and beatings that resulted in scars and broken limbs, and sexual violence.
The findings paint a picture of a regime meting out torture on an industrial scale, to crush an uprising that has posed the biggest domestic threat to the clerical elite in decades.