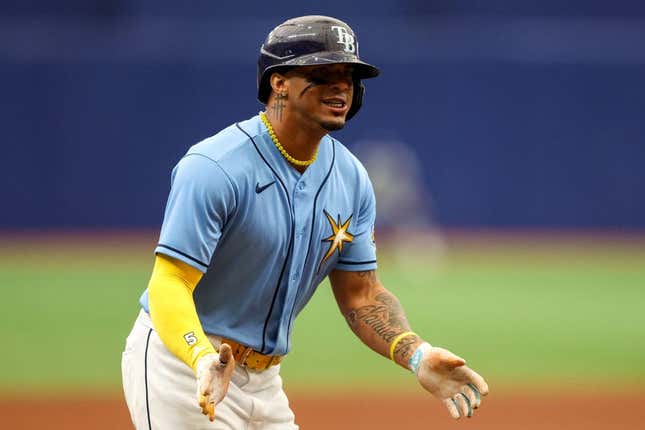 Tampa Bay Rays shortstop Wander Franco, benched for two games, is returning to the lineup on Saturday
The Legacy of Jim Thorpe | Joe Pantoliano's Ultimate Sports Fantasy
Manager Kevin Cash plugged Franco in the No. 2 spot in the batting order against the Kansas City Royals in St. Petersburg, Fla. Cash sat Franco on Thursday and Friday amid a series of incidents this year in which he's shown a lack of hustle, maturity and ability to be a good teammate.
"I think they're doing a good job in the way they've controlled the situation," Franco said through an interpreter. "I've been with this organization for a long time, and I think they controlled the situation well with the errors that I've made."
The Rays, who have the best record in the major leagues, went 1-1 in Franco's absence
On Thursday, Cash said Franco, 22, "is learning and dealing with the challenges of being a major league player and some of the frustrations that come with it."
Franco is batting .287 with eight home runs, 34 RBIs, 41 runs and 24 stolen bases in 72 games (70 starts). He's a career .284 hitter with 21 home runs and is the nephew of former big league players Erick Aybar and Willy Aybar.
–Field Level Media